Discover Your Green Career Future!
---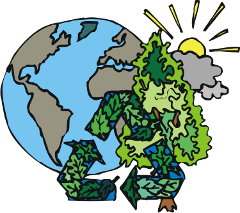 Green/Stem careers can be any occupation that is affected by activities such as conserving energy, developing alternative energy, reducing pollution, or recycling.
Green/ Stem occupations fall into three groups:
Higher Demand Green/ Stem Occupations
Changing Skills Green/Stem Occupations
New Green/ Stem Occupations
Green Careers and Holland Codes Fact Sheets
Find more than 200 green/ stem careers in these twelve sectors below.
Agriculture and Forestry
Energy and Carbon Capture and Storage
Energy Efficiency
Energy Trading
Environment Protection
Governmental and Regulatory Administration
Green Construction
Manufacturing
Recycling and Waste Reduction
Renewable Energy Generation
Research, Design, and Consulting Services
Transportation
Green/ stem Careers and Holland Codes Poster Collection
Use Green Careers – Unlock Your Future posters as a guide to help you:
Identify interests and Holland Codes
Match Holland Codes to careers
Gain awareness of Green/ Stem Careers
Find career interest areas for more than 100 green careers in these twelve sectors below.
Agriculture and Forestry
Energy and Carbon Capture and Storage
Energy Efficiency
Energy Trading
Environment Protection
Governmental and Regulatory Administration
Green Construction
Manufacturing
Recycling and Waste Reduction
Renewable Energy Generation
Research, Design, and Consulting Services
Transportation
345 pages
Regular Price: $55.00/ Special Sale Price $15.00/ Download
---
Share this Product
---
More from this collection